Home designs and plans have changed a lot over the last several years. As the population grows and lifestyles change over time, so do the styles of homes. At Frank Betz Associates, we don't want to just move with the times but set the trends for future house plan designs. One of the rising trends is building multi-generational homes. This style of home is the perfect solution to the ever-changing ways of life when it comes to family, finances, and living space needs. If you're not familiar with multi-generational styled homes, we'll explore what they are and all of the advantages of living in one.
Some Facts About Multi-Generation Housing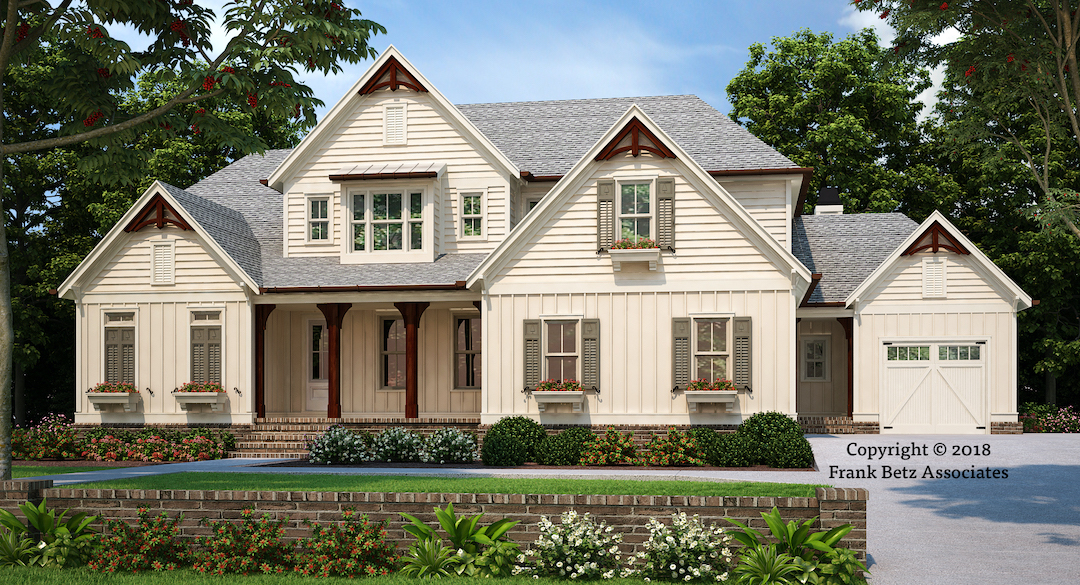 What is multi-generational housing? They are specifically designed homes that allow more than one generation to live under the same roof. For instance, your parents, yourself, and your children. The basic rule of thumb is that at least two adult generations are living together, so that could include an older child as well.
It's becoming much more common for families to choose multi-generational living. One in every five Americans is living in this style of home, with a third of adults saying the main reason is for caregiving of an elderly family member. There are also a lot of cases where finances are the reason. For instance, adults between 25 and 39 are moving back in with their parents due to financial struggles or to build their finances before moving out on their own.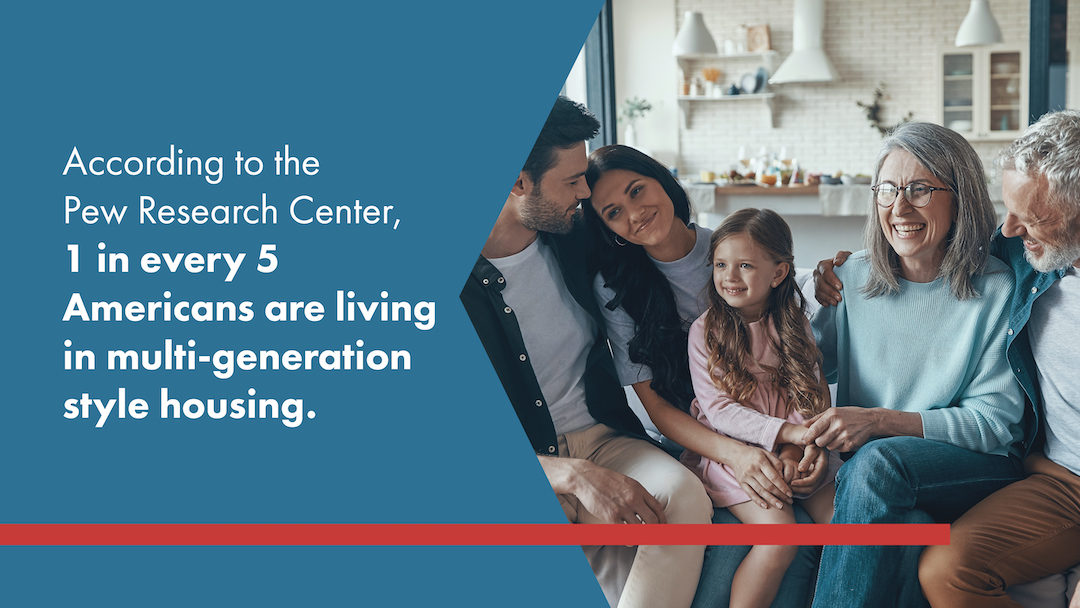 There are other unique benefits, aside from being able to take care of elderly parents or save money. Space and privacy may seem like they'd be issues in this type of home. However, their unique layout actually accommodates it. Additional suites, living areas, and private bathrooms allow families to each have their own space without sacrificing togetherness.
Quality family time is another wonderful benefit. Sixty percent of parents living with an adult child rate the experience positively overall. Homes are a place for families to spend quality time together, learning family recipes, playing games, and understanding each other. With a multi-generational home, you and your family can have even more opportunities to build lifelong memories and build stronger bonds, which can create an overall happier quality of life.
Floor Plans with In-Law Suites? We've Got You Covered!

Frank Betz Associates has over 100 years of combined experience. If there's a style of home you're thinking of, chances are we designed a house plan to fit. Our multi-generational housing plans can be built with an in-law suite or older child suite as well as additional optional upgrades. Upgrades like a bedroom with its own living area and a separate garage are ways we make it easy to provide a sense of privacy for additional family members, extended family, and vacationing guests. There's also the option for larger doorways and hallways to help with higher traffic areas throughout the home. You won't have to worry about personal space with these homes or feeling squeezed in. 
We've made it a priority to design the in-law suites and offer additional upgrades to accommodate the many reasons for transitioning to this style of home. This popular style of plan isn't going anywhere, and the reasons for building them can vary widely. Some common reasons would be to take care of an elderly parent or have an adult child move for financial reasons, to live close to their college, or a major life change. People with parents in their retirement age can save thousands on a retirement home by opting for multi-generational living. Sometimes elderly parents will even help with the down payment or mortgage on the new home. Another useful reason for building this style of home is a private work-from-home space with a separate entry, so you're not stressing over "bringing work home."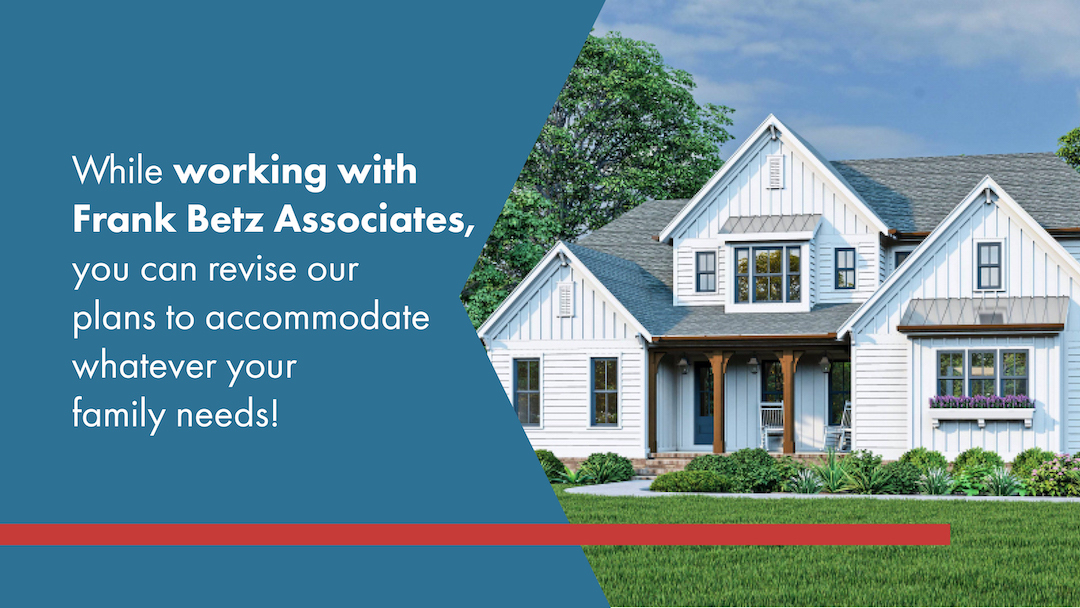 With Frank Betz Associates, you can revise our plans to accommodate whatever your family needs. There's more than one way to design a home that's right for every family member. Maybe you'd like larger kitchen areas with varying height counters, additional living room areas, or separate access to backyards.
Whether it be a multi-generational home with an in-law suite or a single-family home with an extended back porch, we've got you covered! Understanding the benefits of different styles of homes will help prepare you for your next home build, and we're prepared to answer any questions you may have. We'd also be honored to help design the home of your dreams inside and out. When you're ready to begin your new home journey, connect with us by phone, email, or online. We're happy to help!