At Frank Betz Associates, we design homes in a variety of styles. One of our most popular is the Cape Cod home design. Though the style is quintessentially American, the first Cape Cods were developed by early settlers from England in the 1600s. Partially inspired by the simple, thatched cottages common in Britain, the settlers adapted the simple symmetric design to keep out harsh New England winters. In fact, everything about the Cape Cod style was adopted for its function rather than its form. 
Cape Cod House Plans
A traditional Cape Cod-style house is a low, broad, single-story frame building with a moderately steep pitched gabled roof, and very little ornamentation. It usually features a central front door flanked by multi-paned windows either singly or in pairs. There may or may not be shutters but there is typically a covered front porch. Modern Cape Cods may feature steeper pitches creating enough room for a second-story living space under the roof.
Cape Cod-style homes have always been popular for the visual appeal of their high roof lines and attractive dormers, as well as their efficient floorplans. They may be designed with one or more bedrooms on the first floor, with additional bedrooms on the second floor. 
Capes are particularly well-suited to level or down-sloping lots. Our Cape Cods here at Frank Betz Associates come in a variety of sizes, from a cozy 1,085 square feet to a palatial 4,797 square feet. And we can customize them to fit your needs perfectly! Here are a few examples of our most popular Cape Cod house plans: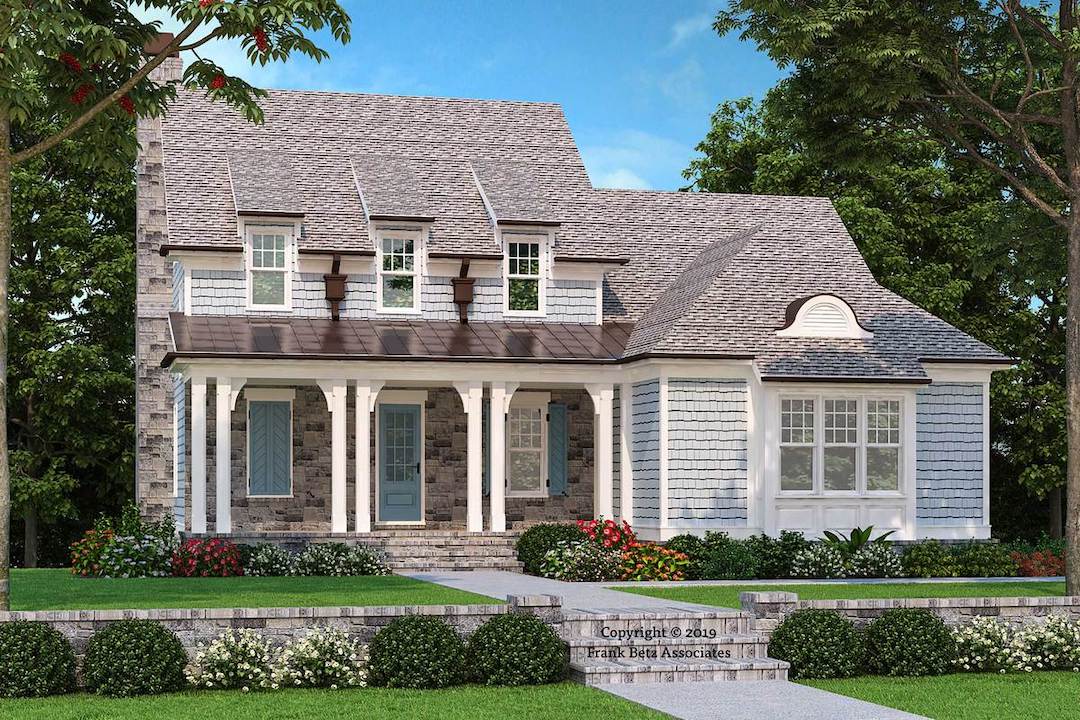 Beacon Falls – Warm & Inviting
3 Bedrooms | 2.5 Bedrooms | 2,216 Sq. Ft.
Loft Area

Optional Bonus Room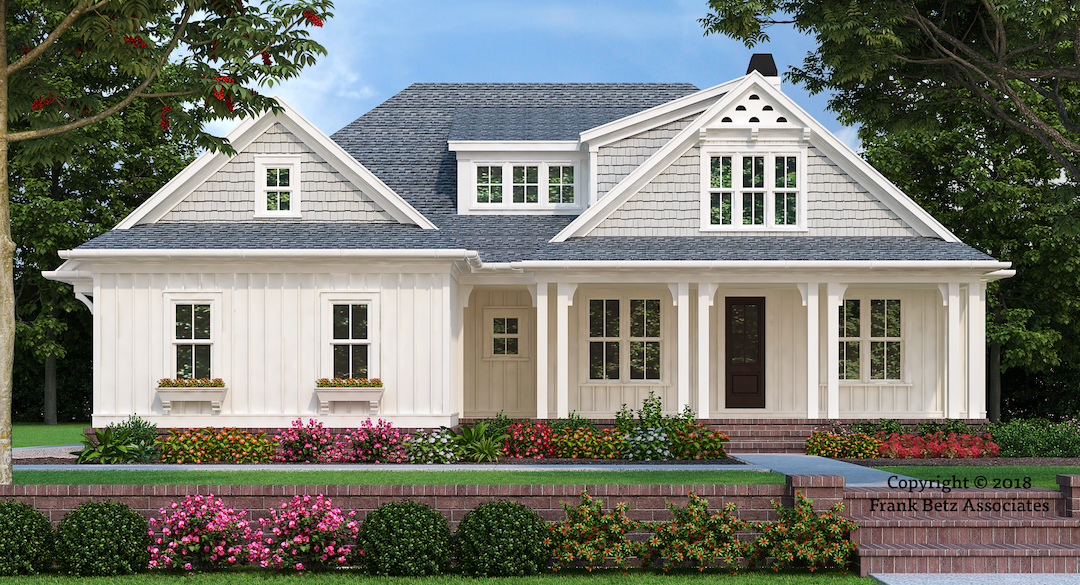 Nesbit Ferry – Open & Airy
3-4 Bedrooms | 3 Baths | 2,409 Sq. Ft.
Large Rear Porch

Study Nook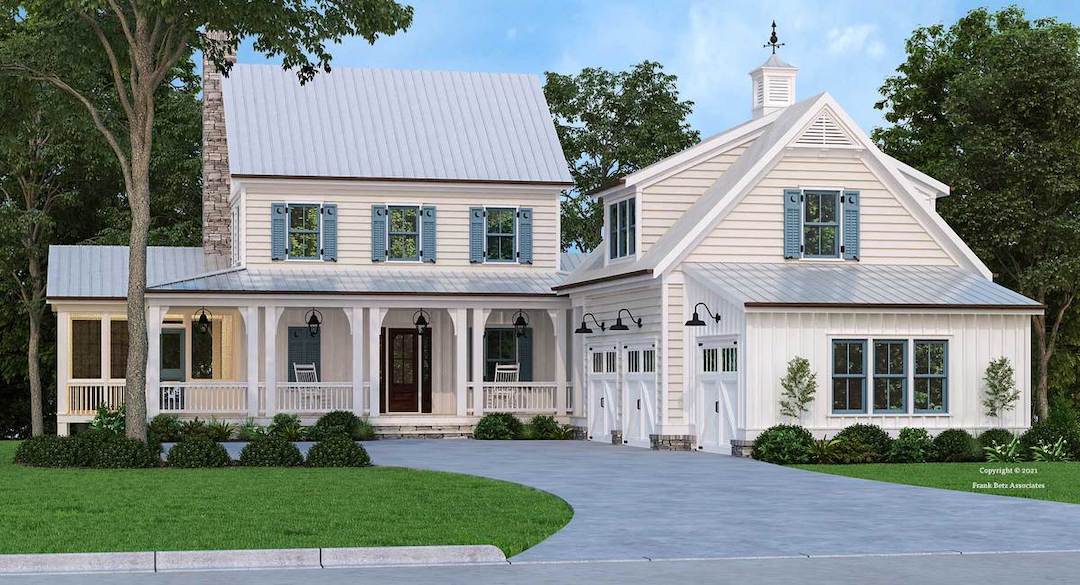 Springdale Farm – Classic Styling
4 Bedrooms | 3.5 Baths | 2,551 Sq. Ft.
3 Outdoor Living Areas

Option Bonus Room

Tech Center
Interested in building a brand new, Cape Cod-inspired home? Contact us for all the details and options; we'd love to help!