Now is an exciting time to build a new home. Beyond advances in building technology and energy efficient materials, current product and home plan design trends are making today's new homes quite remarkable. These products include unique patterned flooring, wide bi-fold/sliding doors, free standing bath tubs, interior shiplap siding, exposed beams, and bold and bright paint color schemes.
Gone are the days of boring home floors. Patterned wood and tile have made their way into homes across the nation. From fumed wood, which dramatically enhances the grain, to blanched wood for a distressed but clean look, wood flooring has taken a prominent step forward. We're seeing mixed-width planks used to create distinct patterns to the more traditional herringbone arrangement. Marble, slate and ceramic tiles with patterns and textures are also being used to create floors that are an integral part of the home decor scheme.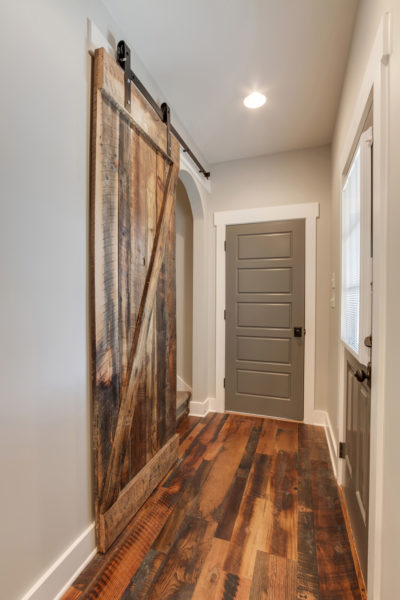 New door trends are also finding their way into homes these days. What was once just a utilitarian item has now become a unique design feature. Incorporating wide sliding glass doors or large bi-folding doors into the design of home plans with covered porches, patios or decks provides living spaces with natural light and more generous views. Weather permitting, opening these wide doors also extends the home's living space to the outside creating large, flowing floor plans perfect for entertaining and family gatherings.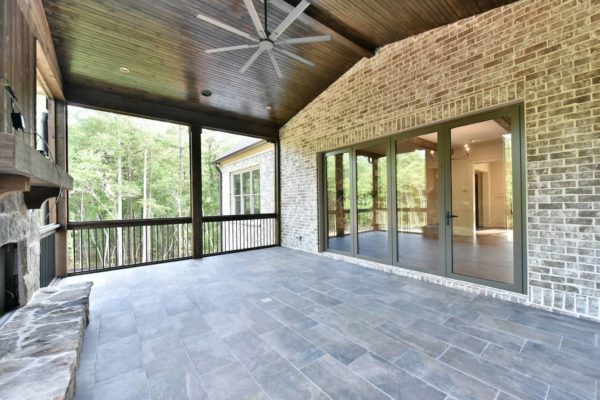 In the master bathrooms, the large soaking tubs are breaking free from their typical built-in platforms as the stand-alone tub is fast becoming a hot new item. These free standing tubs, both tranquil and beautiful, make a great design focal point and many master bathrooms are being designed around these icons of luxury and relaxation to create a more spa like feel.  With this increased interest, many companies have designed a wide array of tub styles that are both sculpturally beautiful and affordable.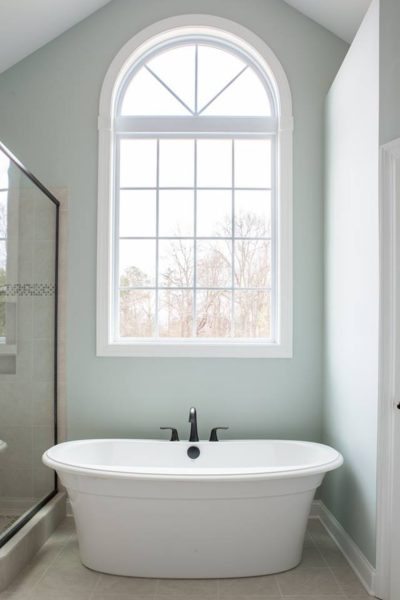 Another trending design element made popular by the modern farmhouse plan is the use of shiplap siding as an interior feature.  Bringing this common exterior finish to the inside of the house gives instant character to any space. Whether used as an accent on a fireplace or covering the walls of a room, shiplap siding provides clean, simple lines that exemplifies the "less is more" design concept while impacting the home's aesthetic appeal.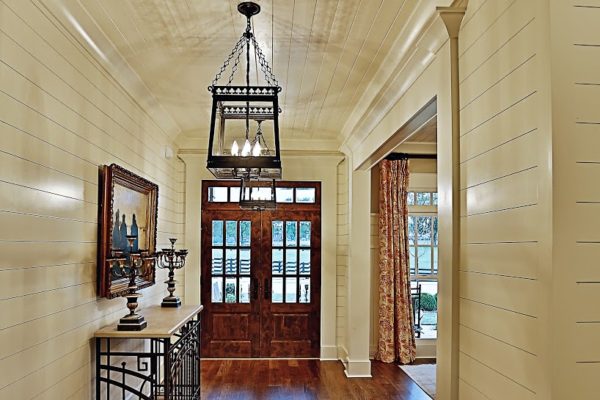 Next on the new product trend list are exposed beams. Inspired by the roughhewn beams of old barns and traditional farm houses, leaving these bones of the ceiling exposed, adds texture and depth to family rooms, keeping rooms, bedrooms and even kitchens. Architecturally, this technique can work in many different home styles from farmhouse traditional to modern. Whether made from reclaimed or new timbers, exposed beams celebrate the engineering of a home while bringing the ceiling into the forefront of the design pallet.
And finally, what's new on the home construction front wouldn't be complete without a mention of trending paint colors. Bold is back. Striking paint color choices like dark navy, rich golds and berry reds are finding their way onto the walls of new homes. Homeowners are embracing intense color schemes, from deep earth tones to vibrant jewel tones, to establish personality and character for their rooms.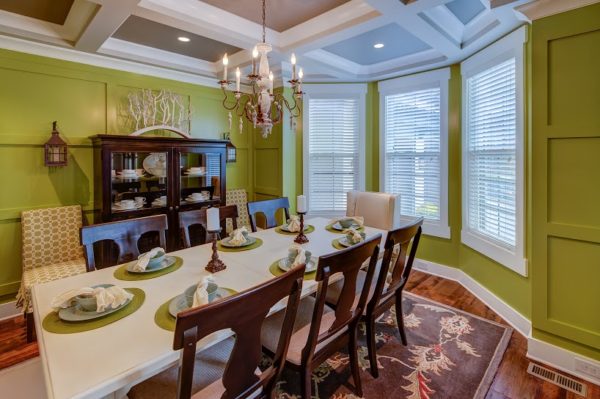 All told, conventional home construction has made way for a brave new world of exciting product trends. These products help create a new home that breaks from the norm and better fits the needs and style of the individual family. More than ever, the home has become an extension of a family's lifestyle. These trends help enable that expression.