At Frank Betz Associates, we've mastered the art of stylish, single-level, open-concept living. Our one-story house plans feature spacious, thoughtfully-designed interiors, oversized bedrooms and baths, extra space for storage, and covered porches or patios to comfortably enjoy fresh air. They offer 2 to 5 bedrooms, plenty of open space, abundant natural light, and a level of comfort you won't believe. You'll wish you'd switched to single-level living years ago! 
5 Benefits of Open-Concept Floor Plans
1) Easier to navigate. The biggest attraction of one-story homes with an open concept is the fact that everything you need is on one floor — no stairs required. This makes it easier to live comfortably with any physical limitations, like arthritis or achy joints. No more dreading when you've left something in another room!
2) Safer. No matter your age, falling down the steps, or even making it up, can be a big concern. Single-level living means no worries about you, your young children or grandkids, or pets tumbling down steps and getting hurt. And no need to haul laundry, suitcases, or anything else up and down stairs. 
3) Open space and natural light. Our one-story homes include lots of open living space. Rooms have vaulted ceilings, plenty of windows, and flow easily into one another – without a staircase cutting into the space or narrow hallways to navigate.
4) Easy to clean. Vacuums and cleaning supplies can be heavy and bulky – especially if you're lugging them up the stairs. And no one wants to spend money on TWO vacuums! If you live on a single floor, it's so much easier to go from one end of the house to the other with a vacuum, dust mop, or any other cleaning tool. 
5) Everyday life. No stairs and zero step entries mean that you can move easily from the garage to the mudroom to the living areas with shopping bags, suitcases, boxes – and not worry about tripping or dropping things down the steps.
If you are interested in building a single-level, open-concept home, we have some home plans you're sure to love: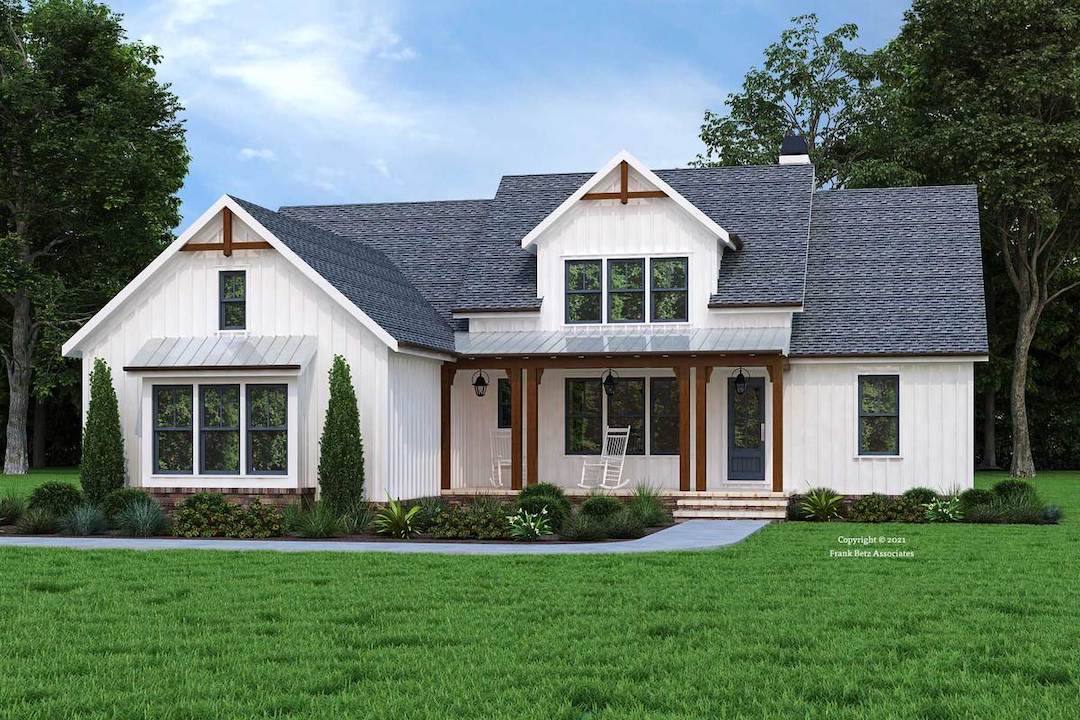 4 Bedrooms

2.5 Baths

2-Car Garage

1,997 Square Feet
This light-filled, airy, modern farmhouse-style home features a split bedroom design with the owner's suite on one side of the home, and the secondary bedrooms on the other. Step through the foyer and the home immediately opens up into a formal dining room and beamed great room, which leads right into a spacious kitchen with an oversized island. The two outdoor living spaces are generously proportioned and just as easy to navigate as the interior ones.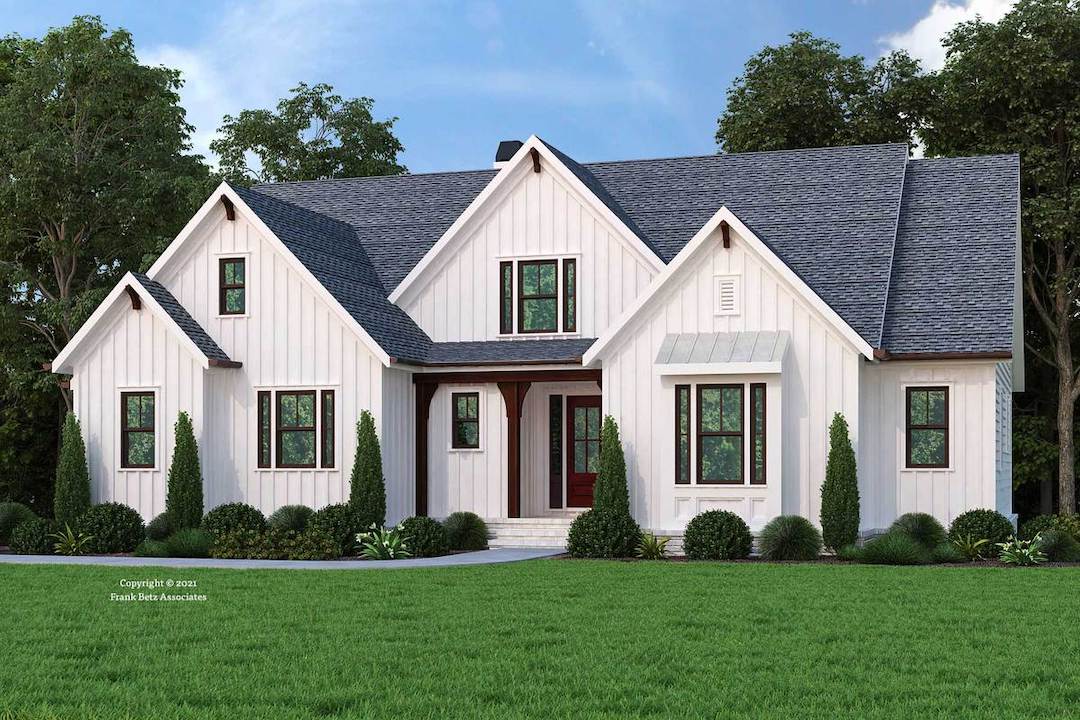 4 Bedrooms

2.5 Baths

2-Car Garage

2,148 Square Feet
The epitome of open-concept design, this home features a living room, dining area, and kitchen that is vaulted with one continuous ridge line across the entire space. The result is a grand, elegant room that encourages movement and flow throughout the entire home. The 16-ft sliding glass door from the dining area to the vaulted covered back porch provides a continuous line of sight straight through to your backyard and lets in abundant natural light. 
To learn more about how a single-level, open-concept home can improve your quality of life, please contact us — we'd love to share more!