For many of us, our dream home is a grand house with more than enough space for everyone in our lives to spread out. There are rooms to accommodate every person, guest, hobby, and pet, and a large outdoor space where our kids can run free. It's a beautiful dream that can easily become a reality with the right house plan.
And then, there are those of us who relish in the small and cozy, in spaces that bring family members together, and places we can clean in under an hour on a Saturday morning. That's the beauty of living small.
In this article, we'll share some of the top reasons people choose to build small (under 2,000 square feet), and a few of our coziest house plans from our extensive design collection.
1) More Affordable
Not only are smaller homes more affordable to build, they are much more economical in terms of energy usage. The smaller footprint combined with modern, energy-saving systems and appliances can lower your utility bills significantly. That means more money in your pocket to save, travel, or upgrade your home (more on that in a moment).
A smaller home is also less expensive to maintain. There is less square footage inside, and not as much surface space (like roof and siding) outside, so when it comes to repairing or replacing worn out materials, it will cost much less.
2) Faster Build Time
The smaller the home, the faster the build. The build time for an average-sized new home (about 2,657 square feet, according to U.S. Census Bureau data), is about one year. In that case, homes under 2,000 square feet could take as little as 6-9 months to build, all depending on your builder partner. No matter the exact number of days, the smaller, the faster, which is perfect if you have time constraints that cannot be changed.
3) Build in More Places
When you're small, you can be nimble. The same is true for homes. When you build small, your home can fit in more places, including the most desirable neighborhoods with the most amenities. If there's an area that you've fallen in love with, but it's densely populated and existing homes or even condos are priced too high, consider grabbing a small plot of land and building new.
4) More Money for Upgrades
When you have a smaller space, you can deck it out with top-of-the-line finishes and materials. Tap into the money you saved building a smaller home and use it for upgrades such as marble countertops, solid hardwood floors, trendy wallpaper for accent walls, and anything else you wish.
5) Bring Family Together
In a cozier home, you can feel more connected to those you live with. See and hear your kids playing in the great room while you make dinner, gather round the fireplace for game nights or cups of cocoa, and never be too far that you can't hear a baby crying. Keep in mind though, that in a home under 2,000 square feet, you don't have to sacrifice space or style. The plan just has to be well-designed enough to make great use of every square foot.
Here are a few of our smaller house plans that hit the mark:
Around 2,000 Square Feet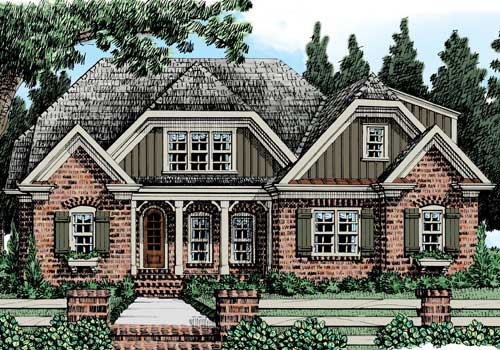 3 Bedrooms | 2.5 Baths | 1,982 Sq Ft
Plan Features:
Front Porch
Formal Dining Room
Large Fireplace
Bonus Room
Mud Room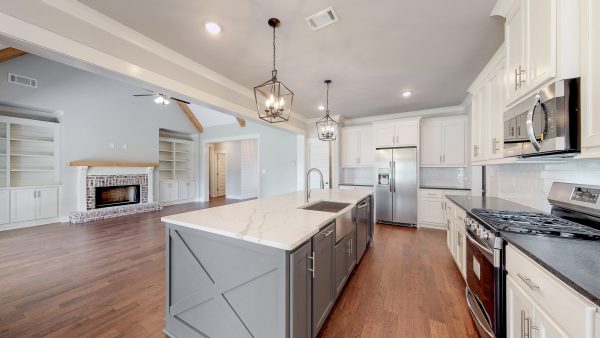 4 Bedrooms | 3.5 Baths | 2,073 Sq Ft
Plan Features:
Front Porch
Rear Porch
Split Bedrooms
Bonus Room
Mud Room
Around 1,500 Square Feet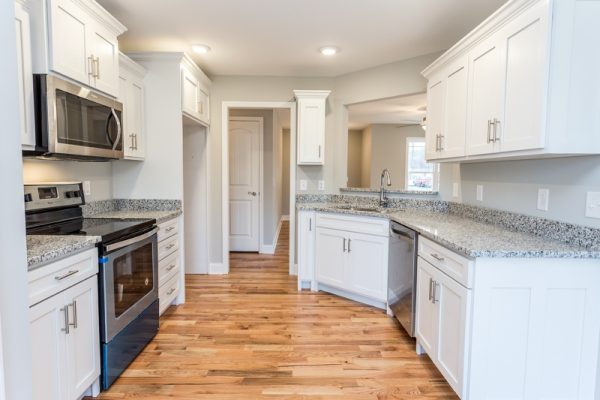 3 Bedrooms | 2 Baths | 1,406 Sq Ft
Plan Features:
Front Porch
Rear Porch
Vaulted Ceilings
Breakfast Area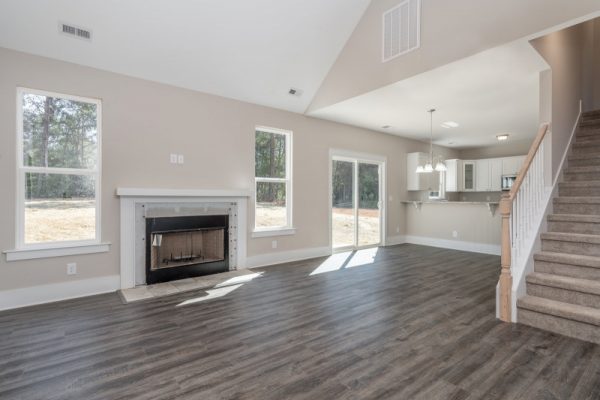 3 Bedrooms | 2 Baths | 1,342 Sq Ft
Plan Features:
Bonus Room
14′ Ceiling in Great Room
Tray Ceiling in Owner's Suite
Additional Space Available to Build 4th Bedroom
If you're interested in building a smaller home for any of the reasons mentioned above, we'd be happy to help you find the perfect plan. Contact us to get started.