At Frank Betz Associates, we aren't just experts in all things home, we're experts in all things important to you. We make it a priority to not only stay ahead of prominent design trends, but to listen to what modern homeowners like you are looking for in a home — the coziest and most reliable place in the world. 
Warm, stylish, and inviting, it's no surprise that our farmhouse plans are the most popular we offer. With timeless design that incorporates contemporary flair, homeowners enjoy a living space that looks fresh and feels familiar. Take a look "inside" our modern farmhouse-style plans and experience the magic for yourself!
Farmhouse Exterior Features
Whoever said "it's what's on the inside that counts" has certainly never come across one of our modern farmhouse homes… With an absolutely stunning aesthetic that's quick to touch your heart (and pique your curiosity), there's no way you can glance at one of these living spaces and not want to go inside for more. 
With a mix of stylish features like clapboard, board-and-batten sidings, multiple gables, battered entry columns, stone pedestals, timbers, metal roofing, clean trim lines, warm front porches, and more, an exterior of one of our farmhouse-style floor plans is truly a sight to see — and signifies that you've finally made it home.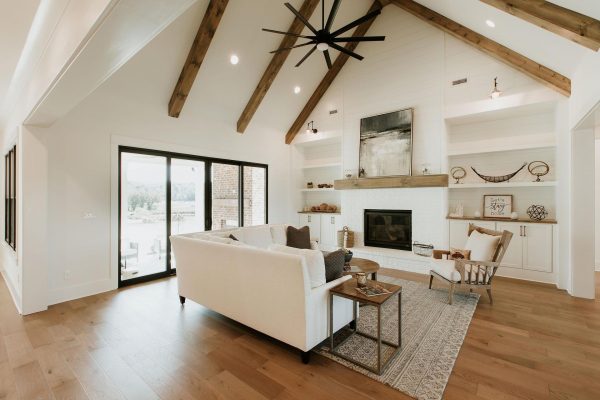 Interior Features
Like the beautiful features found on the outside, the interiors of our farmhouse-style plans include everything that makes the little moments special. Our main floors are open and welcoming, anchored by gorgeous kitchens that "feed" out into the rest of the space. Apart from grand rooms, dining areas, and guest and master suites, these contemporary and cozy homes also offer peaceful and private covered porches for relaxing.
With thoughtful touches like beautiful vaulted ceilings, regal windows, and design elements that allow for plenty of natural light, these special floor plans truly look and feel like your greatest vision of home. In a space specifically built for families to experience their happiest moments, life only gets better by the day. 
Want to explore more of what makes our farmhouse-style floor plans so unique? Here are a few of our most popular plans: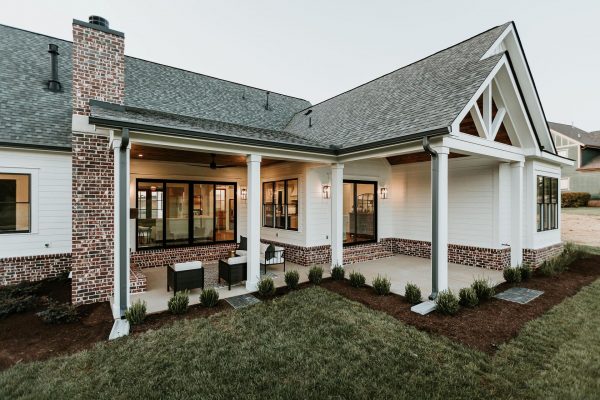 4 Bedrooms | 3.5 Baths | 2-Car Garage | 2,205 Sq Ft
Plan Features:
Main-level owner's suite

Covered front and rear porch

Optional 2nd floor with 4th bedroom and bonus room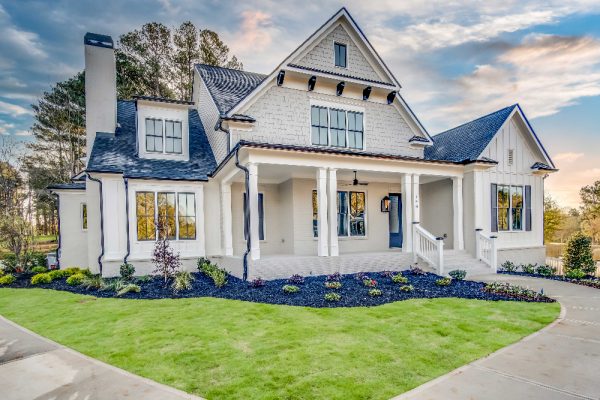 4 Bedrooms | 4.5 Baths | 3-Car Garage | 3,878 Sq Ft
Plan Features:
Main-level owner's suite

Covered front porch

All bedrooms feature en suite bath and walk-in closets
All of us at Frank Betz Associates can't wait to meet you and discuss your perfect farmhouse-inspired home. For more information, please call 888-717-3003.