When it comes to your bathroom, wouldn't you like it to be a place of escape and relaxation? Whether you're coming home from work, the gym or even a long day outside, nothing can help ease stress better than a hot shower. If you are considering what type of shower to put in your home's bathroom, a walk-in might be a good option.
A traditional bathroom style typically includes a bathtub/shower combo, but modern times call for modern bathroom layouts. The walk-in shower has now become a staple piece in bathrooms, particularly in master baths.
So what defines a walk-in shower? Essentially, it's a waterproof bathing space that is built without doors, allowing you to simply walk in. Typically, the floors and walls are tiled, but another common feature is a frameless glass barricade that protects the rest of the room from the spray of water. Now that we know what a walk-in shower is, here are a few reasons why you should consider choosing one for your new bathroom.
1. They are practical.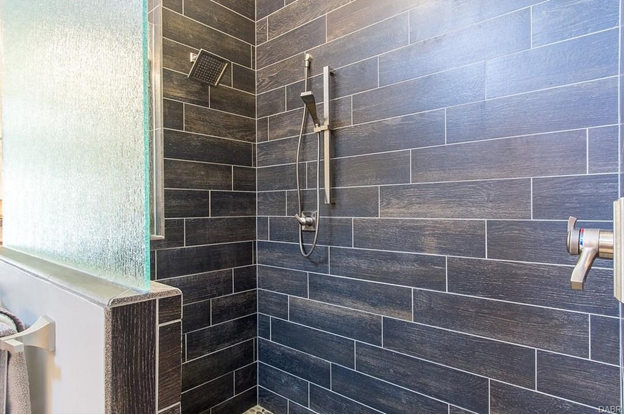 Not only are they practical in the way that they are easily accessible, but they are also easy to clean. The water-proof floor allows for quick cleaning and can be washed down in seconds. Another great thing about this type of enclosure is that it is ideal for people with less mobility, such as the elderly, children, or anyone else that struggles lifting their legs over a bath.
2. They are modern and design-friendly.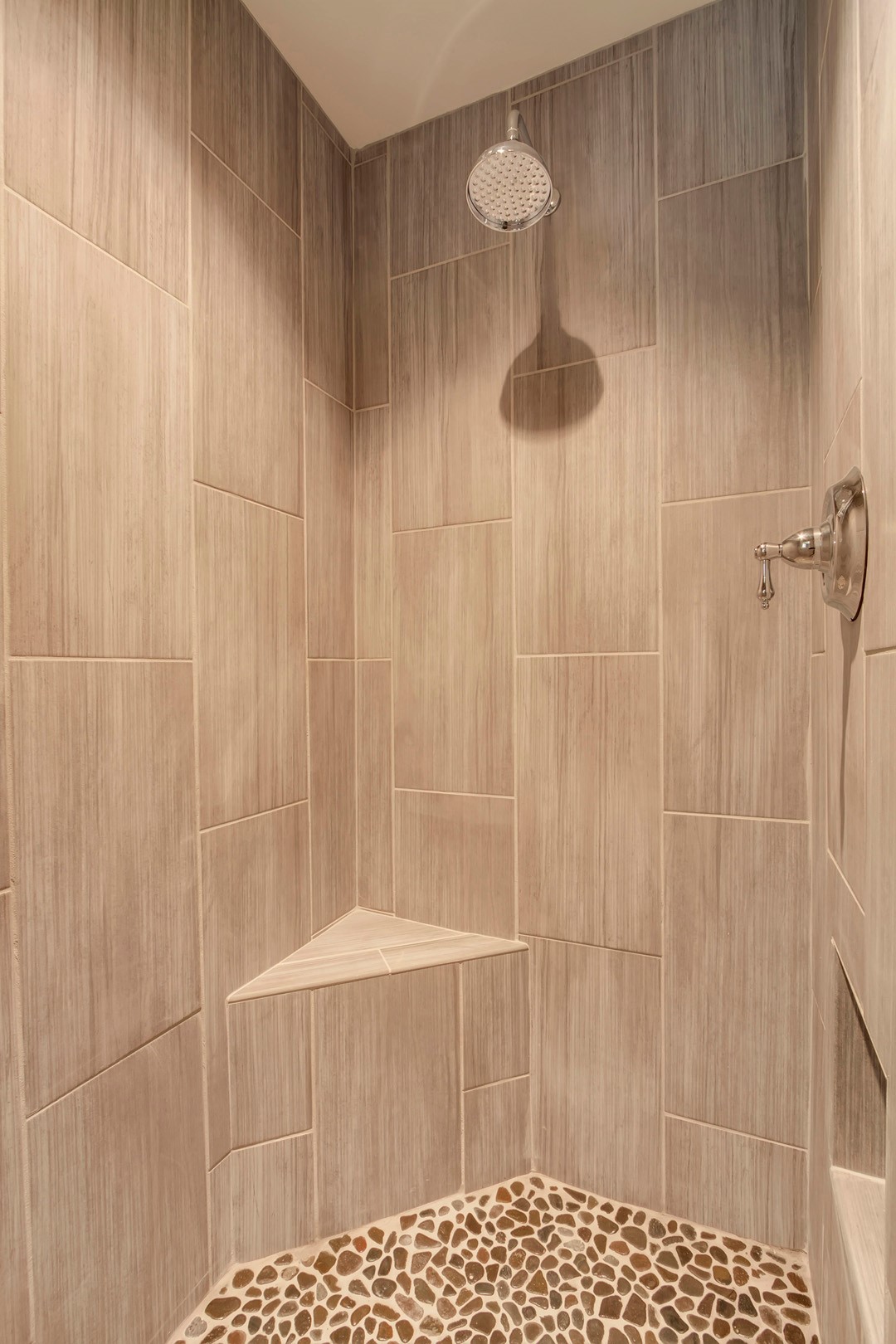 One of the great things about a walk-in shower is that there is not a singular way to design it. While many builders opt for natural stone, tile is also a popular choice. With that said, you do not have to stick with only one type of material. Often times, designers and homebuilders will choose two different types of tile or stone to mix and match.
3. It adds the illusion of more space.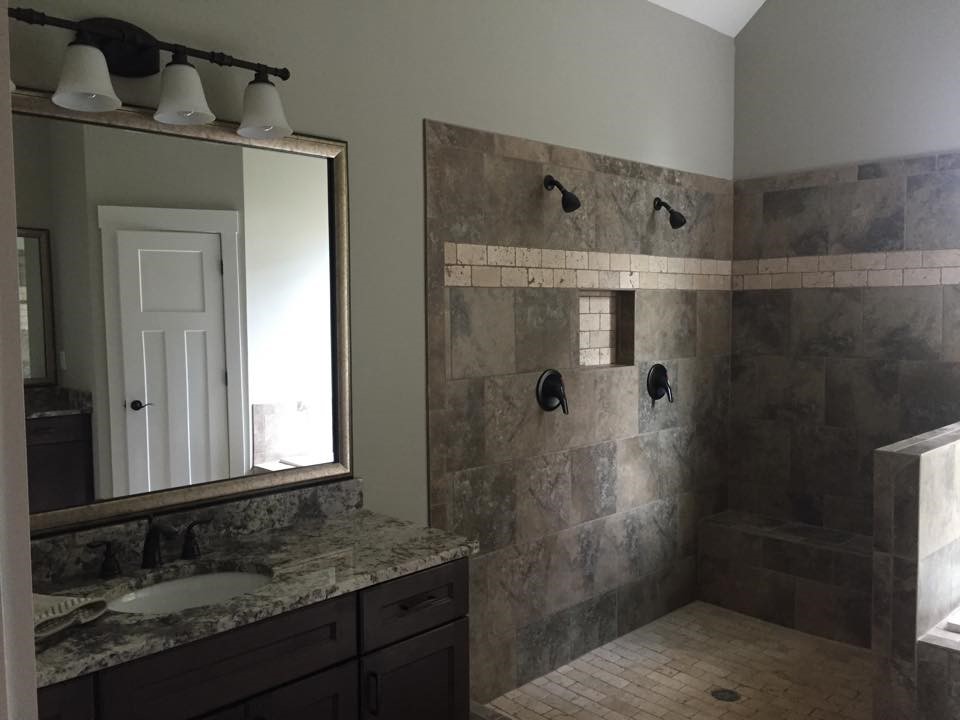 Compared to the bulky bath/shower combo that traditional homes typically have, a walk-in shower allows for maximum utilization of a room's square footage. Whether you choose a completely open space or opt for a frameless glass screen, the room will appear larger and bring in more natural light due to there not being any visual interruptions.
Whether you're remodeling your home or constructing a new one, a walk-in shower is a feature that should definitely be considered. For more interior design tips or to create a custom house plan with your dream bathroom included, contact the experts at Frank Betz Associates today.