If you've ever envisioned your "perfect home," you've probably thought a lot about the kitchen. After all, this is the room where you jumpstart your day, unwind in the evening, and cook and enjoy meals. Perhaps most importantly, though, this is the place in your home where you gather with family and friends. For these reasons, the layout and features of a kitchen are especially important. While it must be functional, this space should also be supremely inviting.
Popular Kitchen Designs for Entertaining
Large Kitchen Island
A large island is probably the most important (and most aesthetically pleasing) feature we include in a kitchen that's meant for people to come together. A meal prepping station, serving station, and gathering place all in one, an island is a multi-purpose feature that adds function and style to your kitchen. In many of our designs, the sink is placed in the kitchen island facing out across the living area, so that you can continue working without ever turning your back on your family or your guests.
See the large kitchen island in the Aspen Ridge home plan.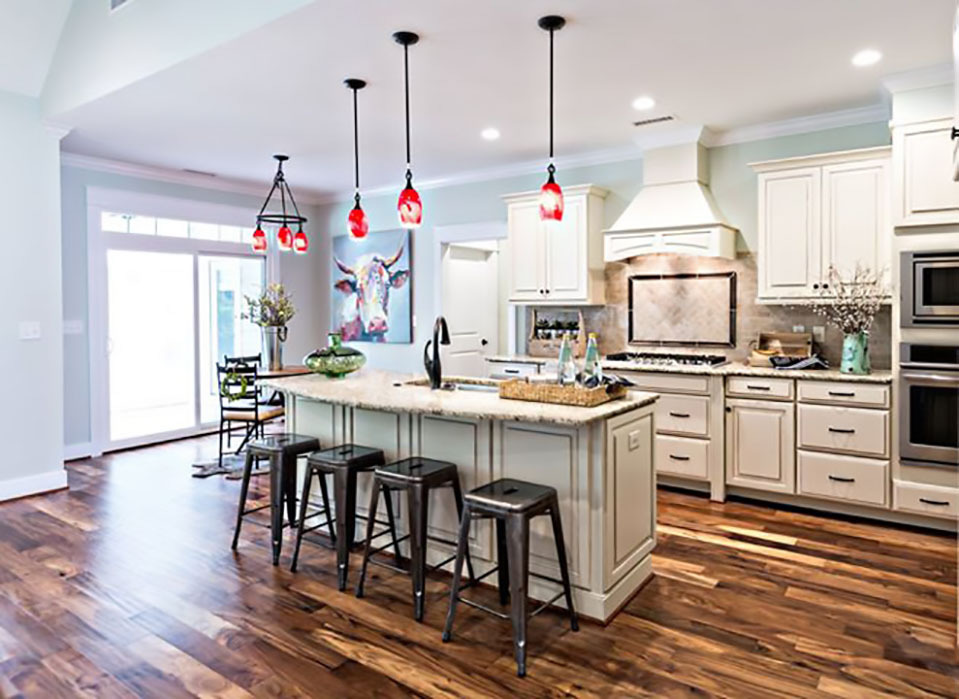 Keeping Room or Breakfast Room
A keeping room is a comfortable space just off the kitchen complete with a hearth where family or guests can keep you company while you're preparing meals, without getting in the way. The history of the keeping room goes back to colonial America, when the home's fireplace was used for both cooking and keeping warm. Home designers today have reimagined this room in new and different ways. You'll often find a breakfast room just adjacent to the kitchen — a modern version of the keeping room where your family can gather for a more intimate breakfast or meal. 
See the vaulted keeping room in the Tuxedo Park home plan.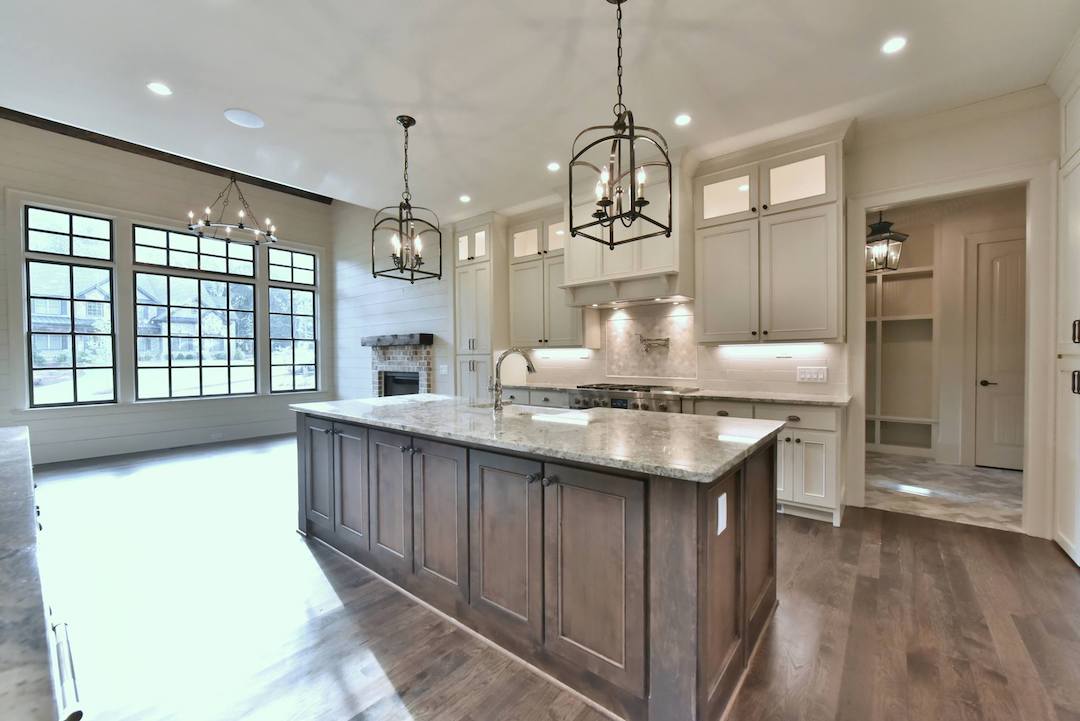 Open to the Family Room
When the family gathers for holidays or special events, no one wants to feel left out because they need to prepare food, or because they want to relax on a comfortable couch. The best design for family gatherings is one where the kitchen is fully open to the family room, so that the entire family can enjoy special moments together. Opt for a space that's large enough to create multiple seating arrangements, leaving room for everyone to gather around the table or island to sing Happy Birthday or give a toast. 
See the open-concept kitchen and living space in the Hanover Pointe home plan.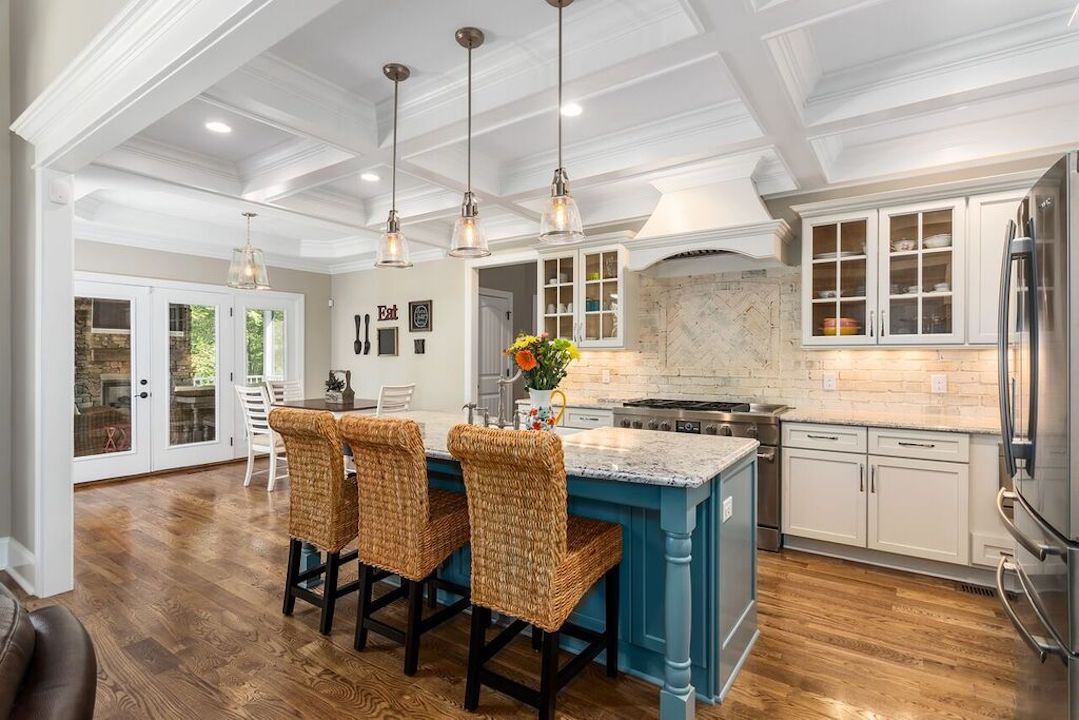 The kitchen is the heart of your home, and where your best family memories will be made. Choose a warm, welcoming space that accommodates everyone, while keeping you at the center of it all. Learn more about our made-for-gathering kitchen designs.