A lot goes into designing the front elevation of a new home. We take into consideration the style of the home (Craftsman, modern farmhouse, colonial, etc), how many windows are needed to optimize natural light, various materials (stone, brick, siding), and what's trending in home design. But while the front elevation may seem like the most important aspect of a home (first impressions do count!), there are actually other features to consider first.
Because front elevations are a sum of parts that can be easily switched out for others, the most important things to focus on when building a new home is the floor plan and the desired square footage. If you love the house plan, but you'd prefer a different front elevation, it's often an easy switch, as long as the roof line stays the same. When roof lines need to be modified to accommodate elevation changes, an architect may be needed to redraw plans. 
While the short answer is yes, your front elevation can be changed, there are a few instances where changes may be restricted. Some communities have homeowner's associations or ARBs (architectural review boards) that create rules for how front elevations can look. This is to maintain a uniform aesthetic and universal appeal of homes throughout the community. For the same reasons, we typically design a few different elevations for the same house plan, so that home builders can add variety and interest to the look of a neighborhood as they are completing homes, but keep the overall "look and feel" of the community intact. 
If you are building a new home on your own land, there's typically no need to worry about community guidelines, and we can alter the elevation to meet your requirements or to take advantage of the orientation of the home on the property. For example, you may want to relocate window groupings to take advantage of views or the rising/setting sun.
Here is an example of the Huntington Ridge house plan that was designed with three varying elevations: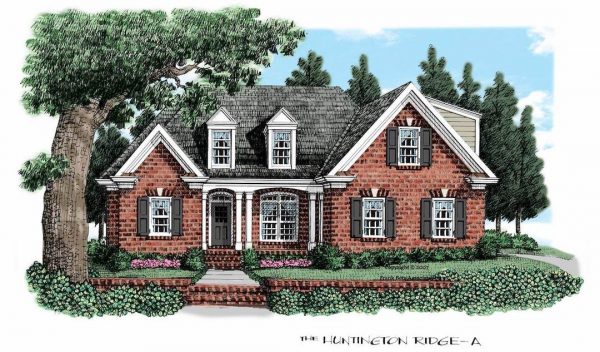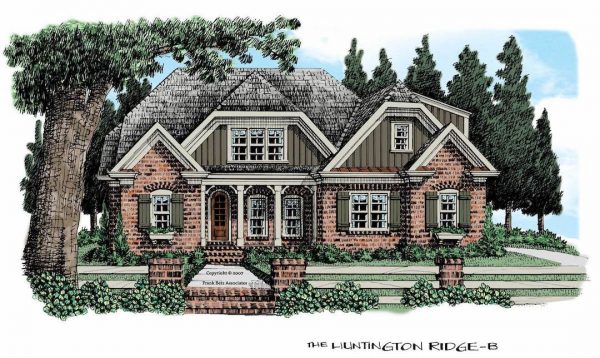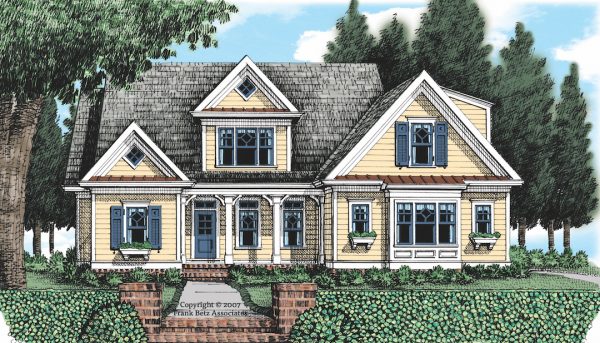 At Frank Betz Associates, we pride ourselves on creating modern house plans that look fantastic and are ready to be built. However, they can all be customized to meet a buyer's personal preferences, a builder's needs, or a community's requirements. Learn more about our plan modifications and custom designs.