The exciting Top Home Plan Competition has come to a close, and it is not an overstatement to say that it was a nail-biting month of mayhem!
2,000-2,500 sq. ft. Competition


We kicked it off with the 2,000-2,500 sq. ft. division. It was a close match, but we saw victories from Longview, Highland Point, Hickory Flat, and Shoal Pointe.

Longview continued their hot streak where they ousted Highland Point. Unfortunately, Longview fell to the very worthy Hickory Flat, but not without a good fight.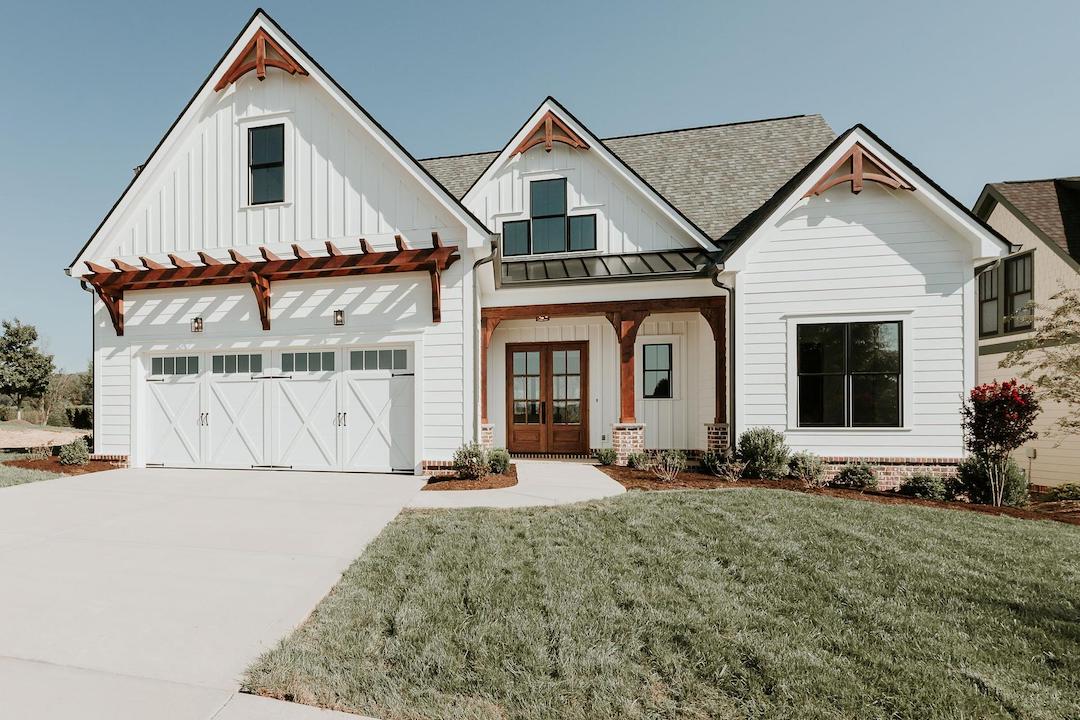 Congratulations to Hickory Flat on their impressive win in the final round. The Hickory Flat house plan fulfills the wish list of today's most discerning home buyers, so it's not surprising they took the crown.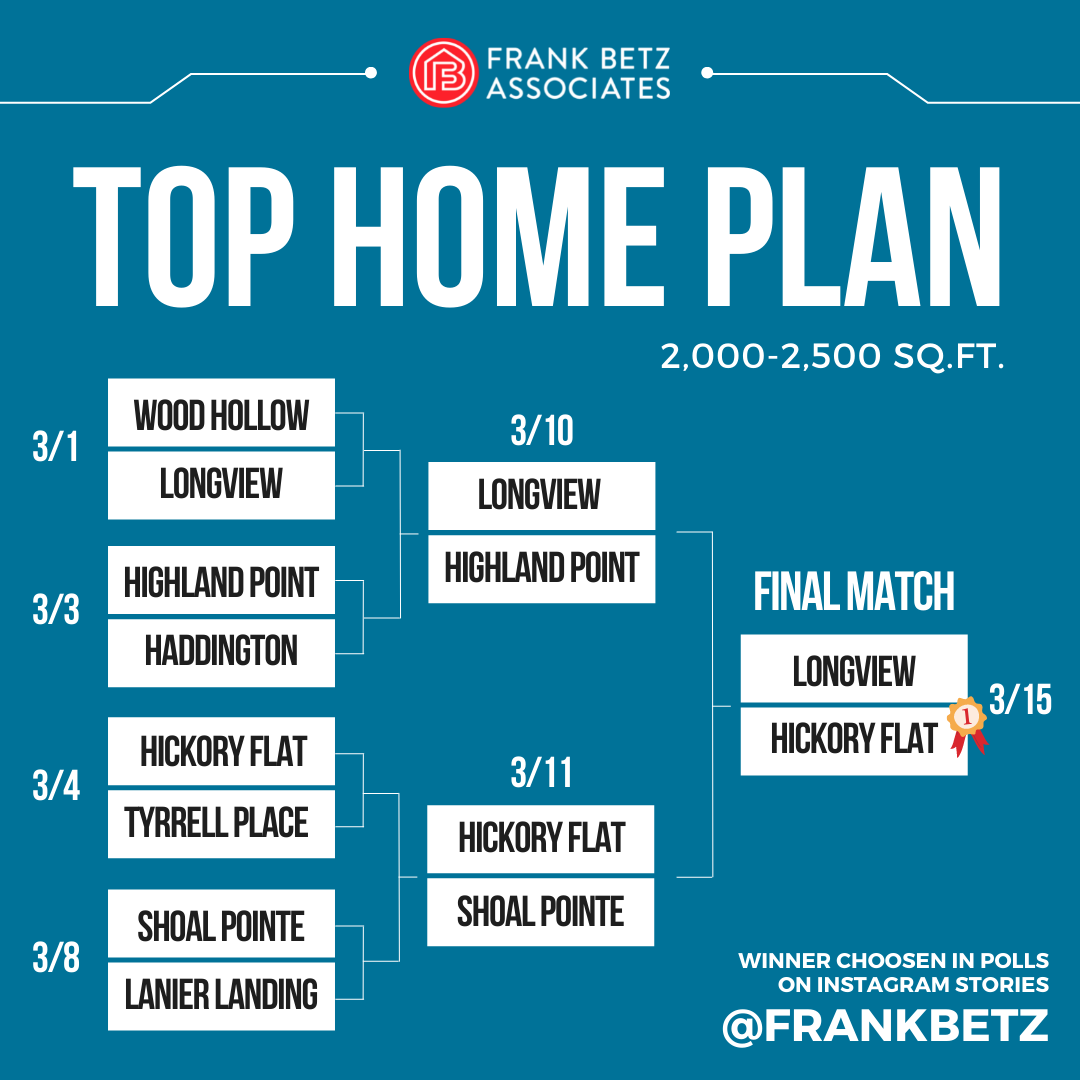 2,500-3,000 sq. ft. Competition


The first round of the tournament featured a number of exciting wins along with a few historic upsets. We saw Shaker Heights, Embry Hills, Brookfield Walk, and Selwyn Park walk away winners in the first round.

Heading into round two, we saw an impressive battle, with Shaker Heights and Brookfield Walk progressing to the final match.

The championship featured a powerful showdown on Instagram, with Shaker Heights, our beloved classic farmhouse plan, ultimately pulling ahead as our second Top Home Plan national champion of 2022.


Cheers to all the contenders and thank you to the fans for tuning in! And of course, everyone's a winner with a Frank Betz Associates Home Plan!